Released in early 2020, 'Disclosure' is a documentary that centers around some of the most influential transgender people today. Director Sam Feder, a Trans Man, guides the audience through the history of transgender representation in film and television.
The documentary is formatted as a series of interviews with Trans Icons such as Lavern Cox(Orange is the New Black), Candis Cayne(Dirty Sexy Money), Sandra Cladwell(The Cheetah Girls) and many more trans people in film and television. They take a journey through time and examine prominent imagery and characters representing the trans identity and experience.
The Films explored included:
1914 film, 'Judith of Bethulia',
This was the first instance in which a transgender/gender non-binary character was shown on screen.
Some of the most prominent films discussed include, 'Silence of the Lambs' and 'Ace Ventura: Pet Detective'. Both films from different time periods but both stand as prominent examples of negative representation of Transgender people on screen.
Was most poignant in that it correlated the idea of gender expression and transness as psychotic and associated with murder and danger. This is important to note because by painting trans people this way, it creates a dangerous astigmatism associated with danger and psychotic tendencies. This kind of representation holds no positive influence on the trans community and damages people's perception of trans people in the real world.
Through the relationship between Ace and Lois Einhorn, the film portrays the disgust Ace feels when he finds out that Lois is a transgender woman. This circulates the idea that Trans people are disgusting and lying to those around them by living in the bodies they feel most comfortable in. These two depictions create a disparity between cis gender (people who identify with the sex they are born with) and transgender people, this fear has damaged the trans image hugely.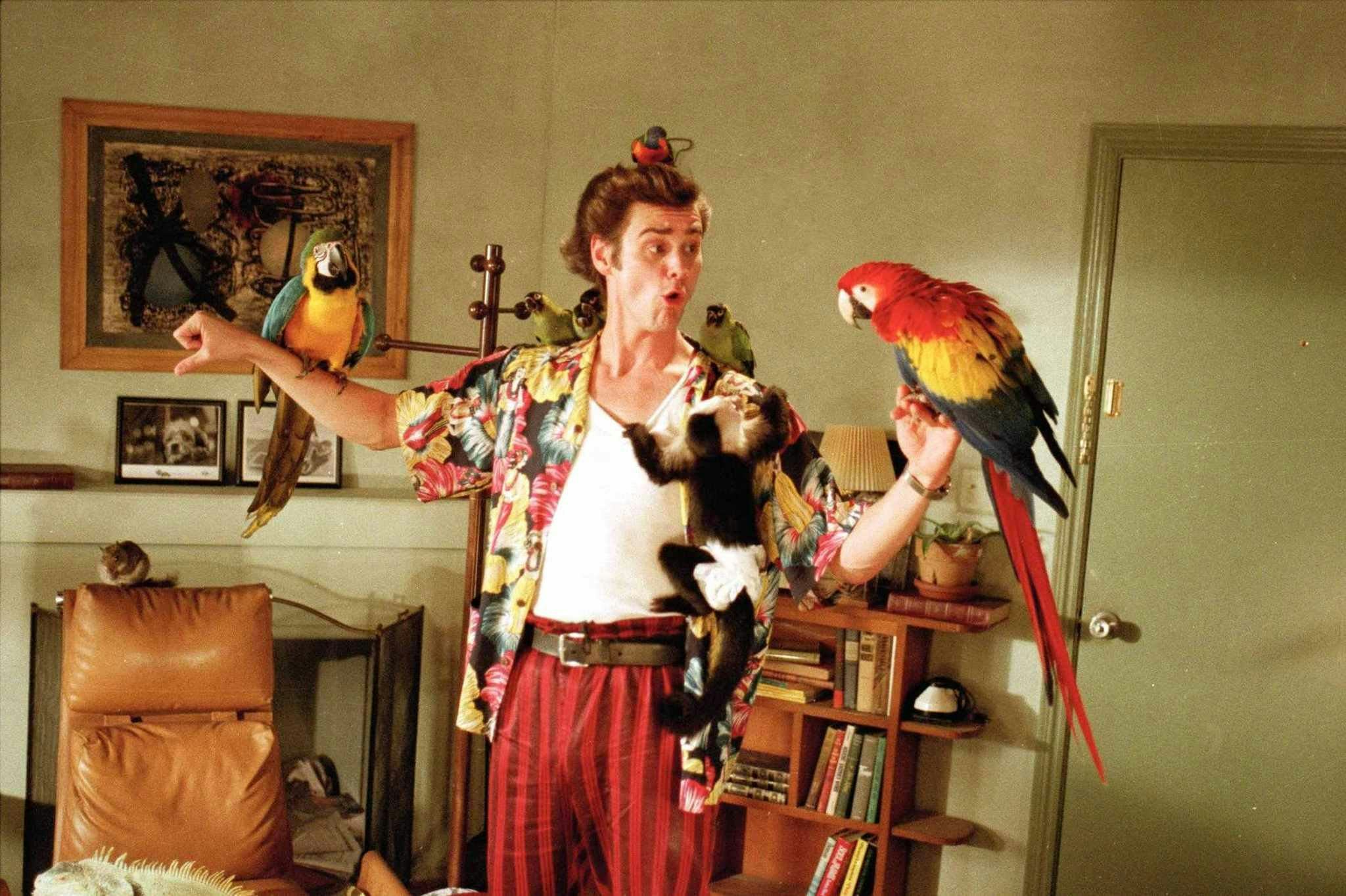 It was not until films such as, 'Boy's Don't Cry' and tv shows such as 'Orange is the New Black' and 'Pose" began to tell trans stories and give the necessary  respect to this community that is deserved. For many trans people, seeing these violent depictions struck fear within them and prevented many people from becoming comfortable with themselves. As the world progresses, or tries to at least, it is becoming easier to live as the person you feel comfortable as and in many countries, such as beautiful New Zealand, self expression is encouraged.
However, as trans people become more visible, the numbers of trans murders and acts of transphobia surface far more regularly. In 2019 alone, over 330 transgender people were murdered in acts of transphobia. As a cis gender person ( Someone who identifies as the gender that corresponds with their birth sex ) it is of upmost importance that you do everything in your power to create safe spaces for transgender people. But how can you do that? Well… it is important to educate yourself on the history of transgender people.
There are many available resources including many documentaries and tv shows including but not limited to:
Paris is Burning
A documentary on the ball scene in New York in the 1980s, the ball scene was a safe space for queer people built by BIPOC transgender women where fashion and performance play a key role in winning trophies.
The Queen: Netflix
A look into the Drag/Transgender pagents in the 1960s.
Disclosure: Netflix
A deep look into transgender representation on screen and its influence on transgender
people.
Pose: Neon and SkyGo
Produced and directed by Ryan Murphy this is a tv show that follows the Haus families(A group of LGBTQIA+ people who band together as a family) that compete in balls across New York in the 1980s. It is written and performed by trans women and men and is Emmy award winning. Highly Recommend this one for a good laugh and a large serving of education!
As a member of the LGBTQIA+ community, my education will never end, just as it is with any human rights issue. I urge you to do your part and dive into the history of transgender people all over the world. And a great start would be to watch 'Disclosure' to help provide understanding into how this representation throughout history was problematic and how to have an open mind and work on pushing acceptance in New Zealand.
Are you going to make this film your next watch?

Written by Alex Marris
He loves singing along with Lizzo, and seeing as many theater productions as humanly possible. You will always find him with an iced latte in his hand and wearing some type of funky sunglasses.
Favourite online store: The Iconic